In addition to shows for kids and companies, Defiant Monkey Improv performs improvisational comedy shows for adults. Using suggestions and volunteers from the audience, we create on-the-spot theatre you've never seen before, and will never see again!
Each show is unique; our live audience members are the only ones who will ever see that particular show. It's like fireworks - you can tell someone how awesome they were, but the magic is in experiencing it for yourself!
NEXT SHOW:
Friday, March 9th
The Kenan Center is located at
433 Locust St, Lockport, NY 14094
Tickets $10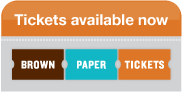 Show begins at 7pm, doors open at 6:30
The Youthful Magic of Play
"Bad monkey. Great improv!
©2018 - Andrew M. Spragge
"Masters of Improv" and "First Couple of Comedy" are trademarks of Defiant Monkey Improv